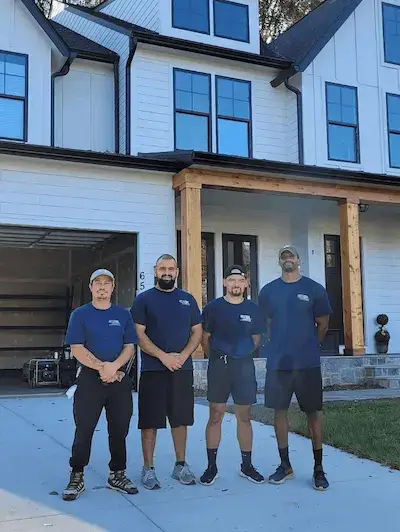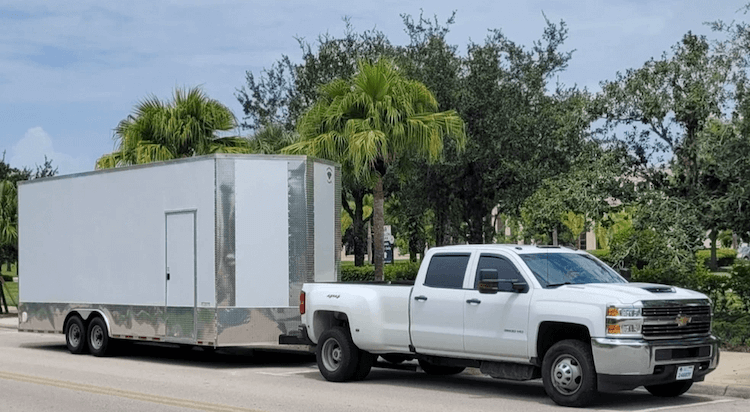 Get your belongings packed and moved with Precision
Precision Home Movers can assist you with all your home moving needs in Fredericksburg, VA. They have experienced home movers who take all factors into consideration when handling your belongings.
We have a combination truck and over-sized trailer that can hold 300 cubic feet more than a standard 26' straight truck. We offer an exorbitant attention to detail and personalized service to each move, no matter the size or scope.
Need a piano moved to another house? No problem.
In need of junk removal? We can do that.
Have ceramics that need to be wrapped? Yes we can.
If you need help packing, storing, disassembling/reassembling, and safely moving your items both locally and long distances, Precision Home Movers takes away the worry, every single time. We will gladly provide a free quote for our high quality house moving services.
Cynthia Downey
2022-11-17
I looked at a few moving companies and all were priced high. I decided to go with a local moving company and found Precision Home Movers with a Google search. Ara and his team arrived on time and moved my items with care and faster than if I had asked friends to help me and rented a truck. They were fast, proficient, and professional during the whole move. Their prices are very reasonable and lower than the bigger named companies out there who move people. They had no problem moving a few items that I didn't let them know where they were to go till the end. I highly recommend this moving company! Also, Best of luck with the birth of your new baby for you and your family!
Danielle Miers
2022-07-19
I found Precision home movers by googling for local movers. I initially went with another moving company because I had heard of them before. I quickly realized that was a mistake and signed up with Precision. I am so glad I did. The owner was so attentive, he gave me a quote, came out to my house just to make sure his quote was accurate and that everything would fit on the one truck they had planned to bring. They show up 20 minutes early. They took great care in wrapping all my furniture. My final cost was at the top end of they range but still in it, so I was happy about that. No surprises once they were done. No damaged furniture. These 4 guys were super nice, helpful, and I would most definitely call them when I move again.
Ara and his team were professional, efficient, and great to work with. They moved us across counties and did so in record time. I was very impressed by their work and would definitely do business with them again. Highly recommended!
Patricia Northington
2022-03-01
We had a wonderful experience with Precision Home Movers. The crew was punctual, courteous, professional, and efficient. They took great care of all of our belongings during the move, asked questions to be sure things were running smoothly and to our standards, and were extremely patient with my inquisitive son who was in awe of the team. I will recommend Precision Home Movers to family and friends and will absolutely use them again. Thank you guys for taking such good care of us!
Exceptional movers. They will pack your stuff into a storage room like it's a Tetris game; it's fascinating to watch and is a great organization technique. They are very responsive -- will call you when they're on their way, or running late -- but most importantly, they take very good care of your things and are happily willing to place things in the areas of your home that are the most convenient for you. I used them twice (one to move things into a storage room, and they second time to move things from the storage room to our new home) and I would gladly recommend them to my friends and family.
Stephanie Solis
2021-12-24
Ara and his team delivered excellent service, were very efficient, on time. His guys were all wonderful, very respectful of all our belongings. We have moved several times over the years, but very glad we found them for this last move (I hope for a long while!) We were referred them by friends, and I have also referred them to friends who also had glowing reviews after using them. They did a wonderful job, not one thing was damaged, broken, and they even helped but some of our furniture back together. Thank you and keep up the great service!
I can't thank Precision Home Movers enough for the most difficult time during a move! They were professional, and most of all provided a great service at a good value! Highly recommend!
Mandy Pennington
2021-12-10
I worked with Ara and his team on a move from a townhome to a home a few miles away. They were incredibly professional and quick! Not one item was damaged in the move and I was so impressed with how much care they showed in the move. They finished in under the time they quoted me. I highly recommend Precision Home Movers!
Precision Home Movers was a wonderful moving experience for me. The company arrived at the requested time, packed up all of my belongings with care and plenty of coverings and tape and moved everything to my new apartment quickly and efficiently. When we got to the new apartment the movers set up all of my furniture perfectly and cleaned up after themselves. Not one item was broken, damaged or scratched! I have moved over 15 times and few moving companies make me happy, but I cannot find any faults with this company and my move with them.
Kristin Southerland
2021-12-08
Great crew - very professional and pleasant to work with.